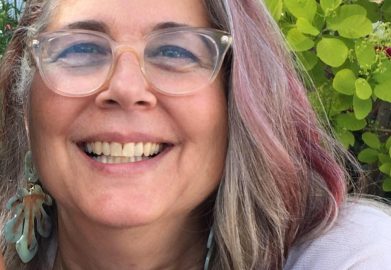 Wild Earth Wisdom is the synthesis of over 20 years of living and creating, where Ingrid Cryns found her deepest core healing in an evolving relationship with the heart and soul of GAIA – the living consciousness of the Earth.
With an ever expanding relationship to her own soul work, Ingrid embodies a grounded presence that conveys a form of Mother Earth energy.  Ingrid is a gifted intuitive with a highly analytical mind, combined with an energizing creative impulse that enables her also to sense, interpret and feel earth, body and soul energies
In 1995, precipitated by a healing crises, Ingrid had an unusual spiritual awakening experience that opened up her heart, eyes and ears to a profound and larger perspective of reality.  She spent several years re-organizing her body, mind and soul, doing the personal work as well as training professionally as a body soul psychotherapist.  In 2000 she opened up her own clinical practice as a therapist and healer which is currently operating as Building Soul.
From 2006 – 2018, Ingrid was the Principal of an architectural practice, soma earth, that focused on natural, non-toxic, healthy and sustainable building,  that evolved our of her own needs of an increasingly sensitive body.
Founding Director of soma earth , Ingrid Cryns, BES, B Arch, OAA, CBT, OSP Clinical Member, created soma earth to focus on sustainability and natural building, connecting the health of the body and environment to architecture in our everyday lives. Ingrid has over 20 years of experience as a Project Architect, with a unique specialty in healthy, non-toxic, sustainable natural building systems, including a niche specialty in building with straw bales.
Ingrid has been the Vice Chair of the Ontario Natural Building Coalition  for several years (2009 – 2014), supporting the growth of the natural building movement in Ontario. She has also been a Director of the Green Connections Network in York Region (2013 – 2015) and is currently a board member (2017 – present). Ingrid is occasionally a guest critic and lecturer for Sheridan College in Interior Design program, Ontario College of Art & Design Environmental Design program & the Fleming College of Sustainable Building & Construction program.  She has also taught various Natural Building courses on her property as well as within  a few Permaculture course programs.
Ingrid is  is passionate about guiding people to re-discover their own intimate and sacred connections with Nature.  She is a certified Basic Canoe Instructor, a canoe tripping guide and has certification in First Aid Wilderness skills. Ingrid spent many years exploring the Haliburtan Highlands crown land lakes on solo tripping adventures to find her own soul connections with Nature.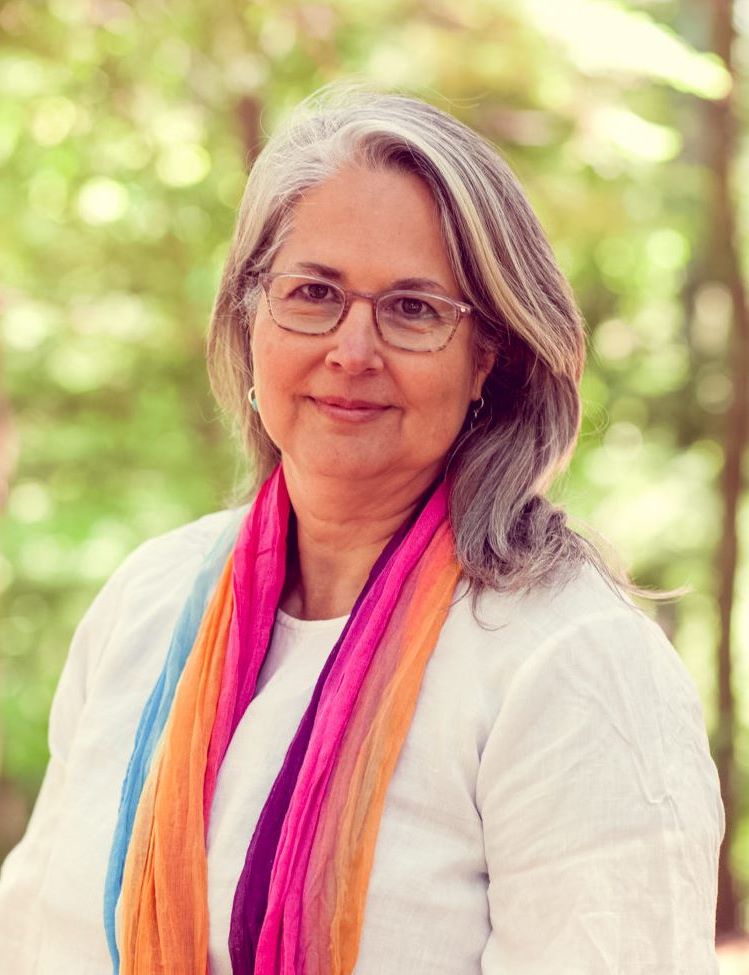 With a strong background in Buddhist teachings, Ingrid is a practicing body/mind meditator. For several years, she studied with the Shambhala Meditation Centre of Toronto of which Chögyam Trungpa Rinpoche founded. The well-known monk, Pema Chodron is also connected with this lineage and her work has been a foundational influence in how Ingrid lives.  Ingrid has also studied and practiced the path of Big Mind consciousness work and the teachings of Denis Genpo Roshi for several years as well. Currently, Ingrid is following the work of Thomas Hubl, founder of the Academy of Inner Science,who is a modern mystic, spiritual teacher, and whose work integrates the core insights of the great wisdom traditions with the discoveries of contemporary science.  She is participating in a 6 month training program exploring Conscious Healing of generational and collective trauma.
Ingrid also has explored a synthesis of shamanism and psychotherapy for over 20 years and leads shamanic visioning groups.
Ingrid's psychotherapy therapy practice, Building SOUL, offers her deepening soul wisdom to guide others.  Experienced in Body Soul Psychotherapy (since 2000), certified as a Bioenergetic Analyst, Ingrid also works with individuals or couples who feel stuck, lost or hopeless. She includes Jungian, Relational, Self-Psychology and Eastern Energy Psychology methods in her work, guiding others to heal the separation between their body, mind, soul & earth through life-changing personal therapy, seminars, webinars, workshops & retreats.  Ingrid specializes in healing relational trauma at the core.  More about her healing therapy work can be found at buildingsoul.ca.
In 2014, Ingrid co-created 'Earth Wisdom Living', a unique training program on how to create your own customized plan on how to live Self-Sufficiently. This program teaches the key principles of self-sufficient living so that your plan is cohesive and it protects you against unforeseen pitfalls and/or gaps. The program offers a thorough knowledge of the options available to you for: • location decisions, home building type • food sourcing & preservation • nature connection & stewardship • mental and emotional strength • alternative energy • community connections, vocation choices • economic alternatives and re-skilling priorities. Ingrid is re-packaging this unique program into an online training course to release later in 2020.
An accomplished artist, sculptor and avid photographer, over 90% of all the photographs and drawings on the Wild Earth Wisdom, Building Soul & soma earth websites are her original work. Ingrid is also a talented piano player, flutist, drummer and proud mother of two flourishing daughters.
Eventually, due to severe food and chemical sensitivities, Ingrid moved out of the city into the country to begin a personal journey of learning how to live closer to Nature and how to begin a new relationship with the land to homestead it with healthy and organic food and living practices. Ingrid currently lives in Uxbridge, northeast of Toronto, and is on a continuous growth path of how to homestead self-sufficiently. Surrounded by several acres of loving trees, meadows and ponds, Ingrid is currently renovating her beginning hobby farm and large organic garden into a self-sufficient homestead. Living with her dog, 2 cats, and chickens, Ingrid has established this home sanctuary as her teaching base.
Ingrid launched Wild Earth Wisdom to embrace the broad scope of her work of both soma earth | Natural Living Building Design and Building SOUL | Body Soul Healing, into a cohesive teaching program of workshops and mentorship training, in order to offer the new emerging Wild Earth Wisdom wisdom to others.