Building with Earth, Straw, Clay, Wood & Paper | June 12
Date/Time
Date(s) - 12/06/2016
9:30 am - 5:00 pm
Location
Zephyr
Categories
Natural Building Workshops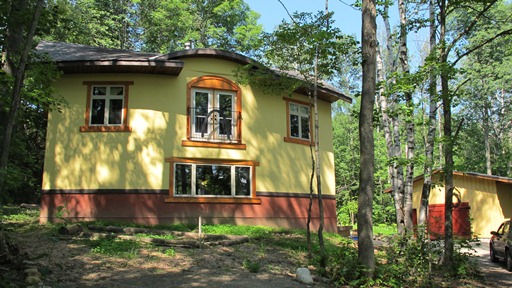 Building with Earth, Straw, Clay, Wood & Paper | June 12
Building or Retrofitting your Dream Home Naturally
with Healthy, Non-Toxic, Sustainable Materials
Sunday June 12          9:30 am – 5 pm Lunch Included
Location:                          Soma Earth Eco Farm (SSEF), Zephyr, ON
Sunday June 12                Healthy Building with Earth, Straw & Clay
Sunday July 31                  Building Naturally + Earth Bag Intensive
Sunday Sept 25                 Natural Building Finishes & Plasters
As we are discovering the importance of eating local, organic & healthier food, you may also begin to become aware of the need to live in a healthier home that also reflects those same values.
Come and be inspired with a brief history of Natural Building and how you can get up to date with the practical basics of the growing organic building movement of how to build more naturally in Ontario. These workshops may include demos of Tiny House building, retrofitting, straw bale light straw-clay, cob, earth bag and other alternative building options, with hands on experience of an earth bag building project, earth plaster, cob & Natural Finishes (as indicated in dates above).
Hosted by Ingrid Cryns, Eco Architect & her partner, Brad Ruelens, SSEF Farm Manager & Natural Builder
Early Bird Pricing Ticket – $75 + $9.75 HST = 84.75 (Until May 24)
Advanced Pricing Ticket – $85 + $11.05 HST = 96.05 (Until June 3)
Week Before/Day of Pricing Ticket  – $95 + $12.35 HST = 107.35 (Until June 8)
Bookings
Bookings are closed for this event.