Ceremony & Ritual
Date/Time
Date(s) - 17/04/2016
9:00 am - 5:00 pm
Location
Zephyr
Categories
Ceremony & Ritual
Sun Apr 17, 2016 9 am – 5 pm
Zephyr, Ontario
$200 At the Door
$175 After Mar 17, 2016
$150 Early Bird Special until Mar 17, 2016
Ceremony can be to mark a special occasion or to celebrate an event. Here it is also understood as a method to create a doorway or portal to communicate or transfer information to or with the non-physical realms. Sacred forms of ceremony will be explored in simple steps that explain the essence of what is needed for protection and safety to create a sacred space that will hold the integrity of the intentions desired. From simple to more complex and elaborate structures, the tools, purposes and essential components will be carefully outlined. From how alchemy is created to transmute intentions in the physical worlds, to protection and enhancement rituals, you will come away with a basic knowledge of how to do a simple house clearing ceremony to ceremonies to enhance an intention or set up a form of protection. This workshop will prepare you for a more sacred and intentional life – on your terms.
What you will Learn
A Brief History of Ceremony in Various Cultures, Religions, Times
Forms of Ritual or Ceremony, it's Purposes, Tools and the Key Components will be explored
Manifestation Principles and Rituals
How Alchemy is created by transmutation of the non-physical into the physical
Protection and Enhancement Rituals, Crystal Grid intro
Experiential Practice: Intention Ceremony & House Clearing Rituals
Space is very limited, so please register early.
Click here to book your place!
---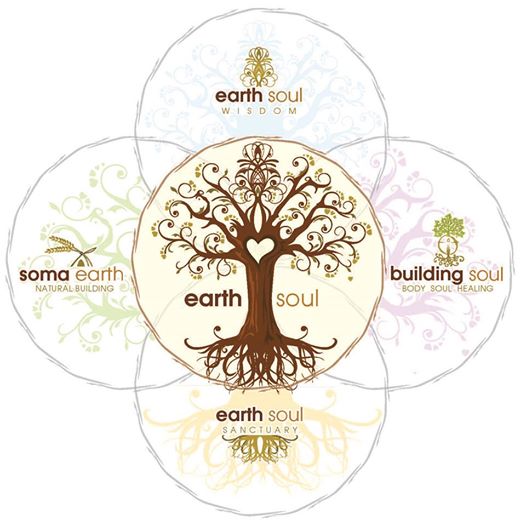 Each subject is a one day workshop, either on Saturday or Sunday (1 day = 7 hours: 9 – 12, 1 – 4, 4 – 5 Integration/Closing). There are 2 day workshops once a month, alternating soma earth & Building Soul workshops every other month. Experiential work is done throughout the teachings, breaking up the academic learning and presentation material.
Workshops can be taken individually or as part of the Mentorship Program in 3 branches: soma earth, Building Soul, or a selected combination of the two is Wild Earth Wisdom. The Wild Earth Wisdom Essentials Certificate Program Workshops are those in Green Text and includes an extra Summary Integration event at the end of the First Year if all of them are taken as part of the Mentorship Program.
These workshops are for the first year only. Priority placement is given to those in the Mentorship Program. Space is limited to 15 people, so please register early to ensure your spot. 2nd and 3rd year students will pursue more customized plans of advanced studies of similar content depending on the interest presented throughout the first year studies.
Bookings
Bookings are closed for this event.