Creating Your Organic Dream Home | Oct 22 – 23
Date/Time
Date(s) - 22/10/2016 - 23/10/2016
9:00 am - 5:00 pm
Location
Zephyr
Categories
Natural Building & Living Design Workshops 2016
Creating Your Organic Dream Home | Oct 22-23
Saturday October 22 – Sunday October 23
9 am – 5 pm
Location: Soma Earth Eco Farm (SSEF), Zephyr, ON
An Organic Home is a home that is simply built more naturally. It has a deep ecology awareness that embraces the selection of sustainable building materials and systems that are healthy both for the homeowners as well as for the benefit of the earth! Becoming aware of what is involved in the decisions you can make to renovate your home or to create something from scratch can be an overwhelming task. From the experience and overview perspective of an Eco-Architect, in 2 short days, this course will help guide you quickly to what are the essential components to creating a more 'organic' home for yourself that will be healthier, inspiring and possibly even more relaxing!
Discover the essentials of new property selection, permaculture basics, or explore how to make your existing property work better for you in a synergistic relationship with your land and a self-sufficient gardening system. You will gain new knowledge with a comprehensive overview of the practical side of paperwork including building permits, consider a preliminary budget of the scope of costs and learn some project management tips. Make better choices in selecting building materials & systems that are less toxic and more natural – we will discuss what the pro's, con's and grey zones might be. Explore the healthier choices and learn how to create, manage & build a safer and more resilient home.
Hosted by Ingrid Cryns, Eco Architect
Lunch is Included
Advanced Pricing Ticket – $185 + $24.05 HST = 209.05 (Until Oct 15)
COUPLES Advanced Pricing Ticket – $270 + $35.10 HST = 305.10 (Until Oct 15)
Week Before/Day of Pricing Ticket – $195 + $25.35 HST = 220.35 (Until Oct 22)
COUPLES Week Before/Day of Pricing Ticket – $290 + $37.70 HST = 327.70 (Until Oct 22)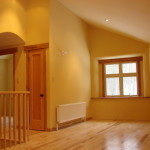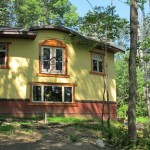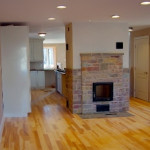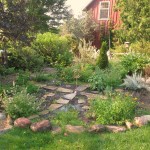 Bookings
Bookings are closed for this event.